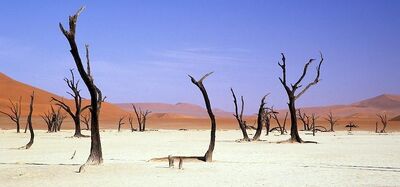 Laehu forest is a dessicated or dead forest to the west of
Tal Dara
.
Description
Edit
Laehu is the territory of the Owl Clan and the Lion Clan. Though it must once have been full of life, desertification has transformed it into a sea of sand pierced by dead wood. Deep in Laehu lies Bruador's Rest, a hill named for the dead ent who stood there for centuries.
In the Campaign
Edit
On their first ever expedition together,
Vantis
and Lannus tracked a missing child from Tal Dara into Laehu. They found the young boy's body being devoured by vultures. After Vantis returned from
Charn
, he used his new powers to awaken the ent Bruador and transform a significant area of Laehu into a living forest. This area became known as the Gift.