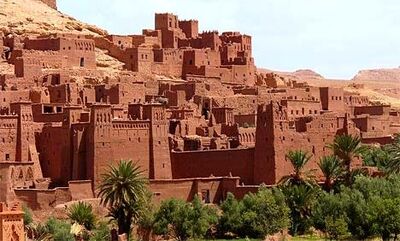 Castagor is the capital city of Tashar. It lies to the east of the great waste. The steward Hasarok currently holds the city, as well as the Iron Crown.
Castagor was constructed by the Thranish long before Tashar's War of Independence. The revolution began here when a Thranish wizard ordered the hobgoblin Kreggnar to execute a group of dissenters from the hobgoblin's own district. Kreggnar defied the Thranish and seized the West Keep with a group of rebels. This resulted in the War of Castagor between Kreggnar's rebels in the West Keep and the Thranish in the East Keep, which lasted five days. After days of fighting, Kreggnar took the city and began Tashar's War of Independence.
Decription
Edit
Castagor was designed to be extremely defensible. Even once the outer walls are breached, there are two fortresses which must also be taken (the East Keep and the West Keep). The city is famous for its weapons, armour and mercenaries.
Ad blocker interference detected!
Wikia is a free-to-use site that makes money from advertising. We have a modified experience for viewers using ad blockers

Wikia is not accessible if you've made further modifications. Remove the custom ad blocker rule(s) and the page will load as expected.